You can bet on us to take your venue to the next level When a patron walks into a casino, bar or gaming room, they want to be transported into another world – one far away from the tedium of real life. This is the environment we aim to achieve with our engaging and immersive LED installations.
From creative installations, metered gaming & jackpots, bulkhead signage, end bank displays and gaming floor entrance LED, Big Screen Video can provide a full turn-key gaming solution.
Pictured above: Mingara Recreation Club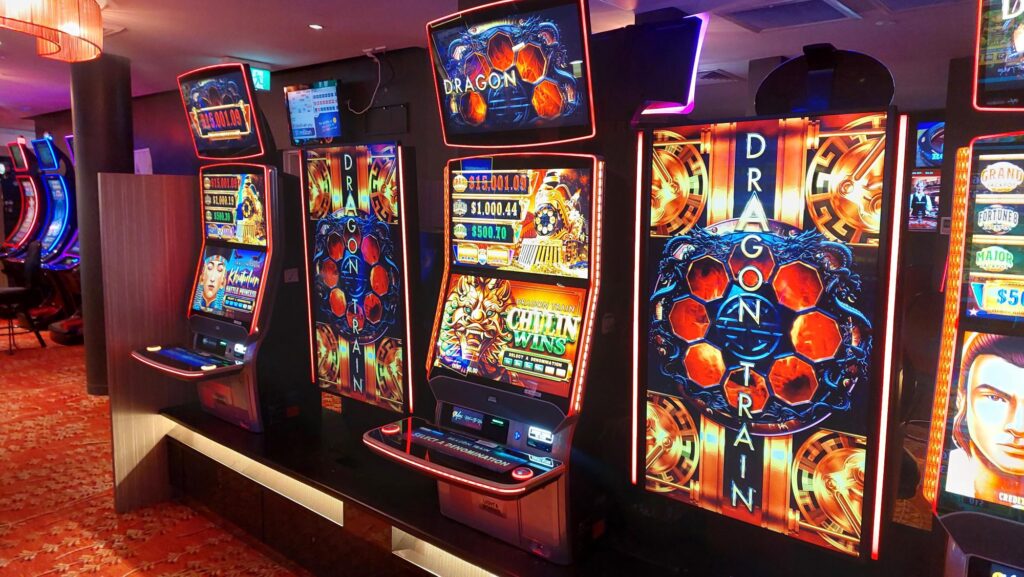 Mayfield Ex-Services Club
We have been big supporters of the gaming industry for many years and understand the importance of attracting and maintaining visitors to your venue. Our knowledge and partnerships will help ensure the success of your organisation or business and maximise your return on investment.
World-class solutions, bespoke creative services
Our unique range of LED screen solutions far exceeds what has previously been available in the market, helping you create continuous connections with patrons from the minute they walk through your door. We have a product to suit any imaginable situation – such as fine pitch (sub 2.6mm), curved, custom-shaped, epoxy-coated (BSV ERO LED) and multiple linked LED screens. And our integrated software systems and custom content creative services will be sure to turn heads and elevate your brand.
Trusted by the best in the business
We are trusted by some of the biggest and brightest venues and operators across the world and Australia, including SKYCITY, Crown, Delaware North and Mounties Group, but we offer equally outstanding service to even the smallest operator. And our repeat clientele is testament to our success.
Let us create an LED installation that is sure to turn heads.