Flight Information Displays
Establishing clear pathways for travellers Slowing down a bustling space; adding direction, colour and shape to airports and establishing clear pathways for travellers in transit.
Wayfinding and flight information is more crucial in airports than any other physical space in the world. Flight information displays (FIDs) provide order in a chaotic space.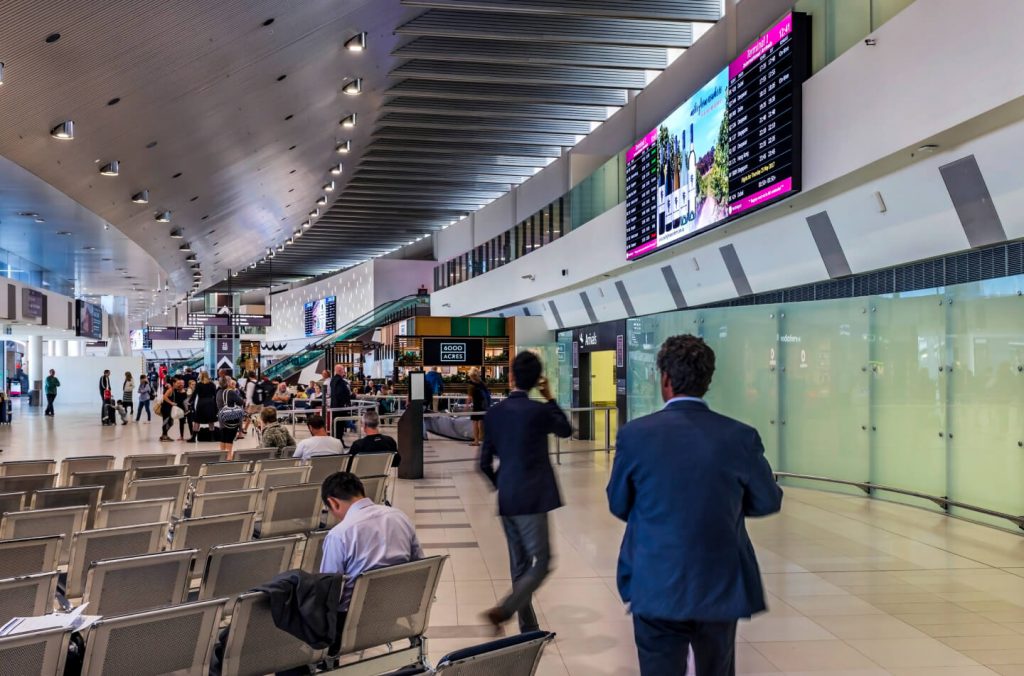 Perth International Airport—WA
Communicate to your travellers what they need to hear
Flight information displays are essential, increasingly they are used for additional forms of communication. Whether it's third party advertising, ambient footage, or local tourism attractions, an LED display screen provides an abundance of opportunities.
Perth International Airport—WA
When working with LED technology, it's apparent that an LED display will provide a more modern and seamless look for your airport. BSV is commonly replacing LCD walls due to the bezels, varying degradation, and service problems.
LED video walls are quick and easy to service, will last 2 to 3 times longer and will look superior in comparison. Furthermore, they can be built to any shape or size, to suit your space.
We understand the complexities of working in airports
BSV understands the complexity of working in airports and make the procurement process easy:
Our team hold Australian Security Identification Cards (ASIC) 
We have experience in working in regional and international airports across Australia and New Zealand including:

Perth International Airport
Brisbane Domestic & International Airport
Christchurch Airport
Auckland Airport
Cairns Airport
Townsville Airport
We have ISO certifications including:

ISO9001; Quality Management System
ISO14001; Environmental Management System
ISO45001; Occupational Health & Safety Management System

Our team are familiar with transit environments and our product meets all compliance standards required to supply to an airport
Whether you are at the very beginning at the project or procurement phase, talk to our team about your airport.